Setting up Google Developer Account
Setting up Google Developer Account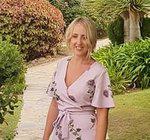 Updated by Laura Curran
While we build your app, there are things you can do to prepare for when it's ready. One of the most important tasks for you is setting up your Google Developer Account.
Your app will come in 3 versions: one for Android phones, one for iPhones and one for the web. Users with an Android phone use the Google Play Store to download apps, including yours. So you need an account there where your app can be stored and managed from. That account will be your Google Developer Account.
We can help you with storing and managing your app with Google, but the account is yours.
So if you already have a Google Developer Account, that's great. All you need to do is add us to it.
If you don't have one, keep on reading to see how to create one. And then add us to it.
How to create your Google Developer Account
Follow the steps to create a new Google account
Tip: Have your payment details handy before you start as there is a $25 USD registration fee to pay.
How to invite Padoq to your Google Developer Account
Sign in to Google Play Console
Select Users & Permissions and press Invite new user
Add the following user: support@padoq.com
Click on the Account Permissions tab and give us admin access so we can do the rest of the work for you