Setting up 3rd Party Tools
Setting up 3rd Party Tools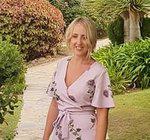 Updated by Laura Curran
Ok, so now you've created your developer accounts (if not go back to here and here), you're almost there 👍! There are just a few more accounts we need you to set up before we can get to the exciting stuff!
Here are the standard 3rd party tools that we need you to create an account for: Firebase, Branch and GIPHY.
Firebase
Firebase is Google's mobile application platform that helps you build, improve, and grow your app with functionality like analytics, databases, messaging and crash reporting.
Press Get Started
Select Create Project
Enter a Project Name and accept the T&Cs (make sure to make note of your project name)
Enable Google Analytics for this project and press Continue
Choose your Analytics location and accept the T&Cs
Press Create Project
Branch
Branch is the industry-leading mobile measurement and deep linking platform. It helps mobile apps grow with deep links that power referral systems, sharing links and invites with full attribution and analytics.
Press 'New user? Create an Account' to sign up
Fill in your details and accept the T&Cs
Press Create Account
You will then be sent a verification email to confirm
G
IPHY
GIPHY is an online database and search engine that allows users to search for and share short looping videos with no sound, that resemble animated GIF files.
Press Join GIPHY!
Fill in your details
Press Sign up