Updated by Emily Houghton
At Padoq, there is a useful tool called forms. They can make life easier for group users and admins when used in specific ways. In this document, you'll find information about completing custom forms in a group that you are a member of.
If you are a group admin and you are interested in setting up a form yourself, this one's for you: Padoq Forms.
Why use a form?
One of the most frequent applications of forms is issue reporting. Clients in the property industry use forms to help their tenants report issues in their homes and buildings. For example, you (a tenant) might have a broken appliance. If you were to go to your app, you would be able to report the issue, upload photos if necessary and arrange for someone to check it and fix it. It might look something like this: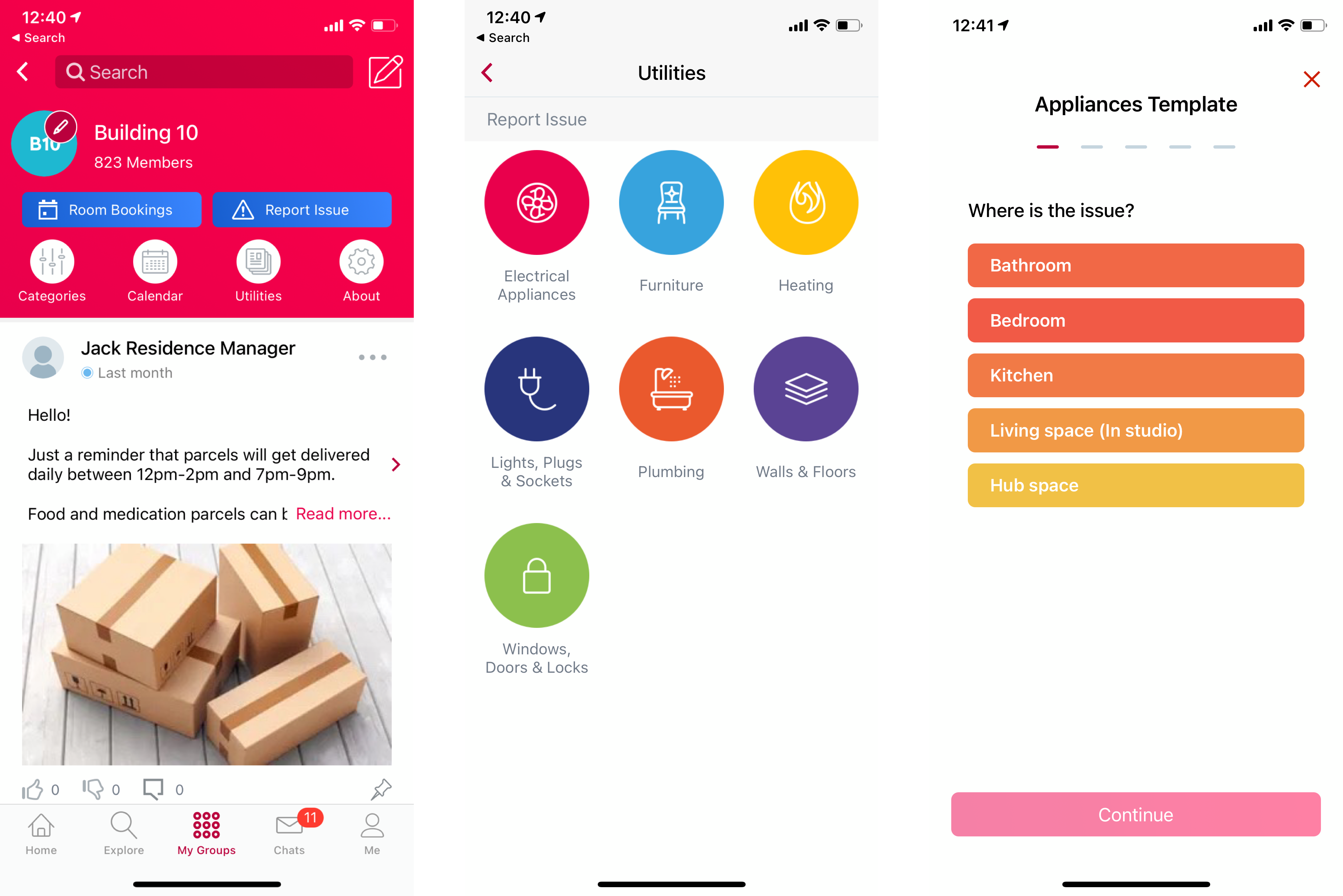 There are many benefits to using forms to collect important information such as this:
The information you provide is private and is only shared between you and the group admin.
You and the group admin can communicate about the form you have submitted in an easy and traceable way.
Group admins can monitor the progress of your report so your issue is resolved quickly and efficiently! Less time chasing up with emails = more time to... cuddle your pet, make a cocktail or bake that spectacular cake in the shape of your cat drinking a martini! #ShakenNotStirred
How to complete a form
Your app may use forms in a number of different places, as shown above, but in a basic group you might access forms through the Utilities icon or a group menu tile, such as There's an issue with my item.
Select which form you would like to complete.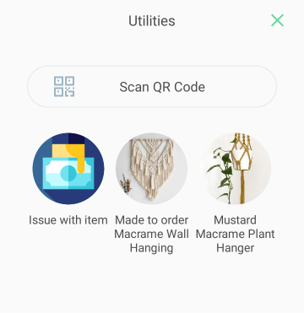 Select Continue, complete the required fields and select from the relevant options and hit Continue to go to the next question in the form.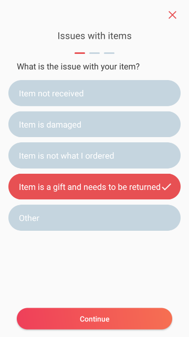 Add any additional info and add any photos to support your report - this might be a photo of an issue you are reporting or could be some inspiration for a custom order.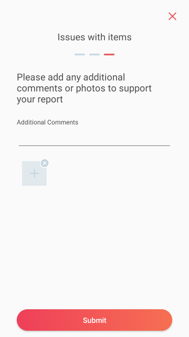 When you're ready, hit Submit!