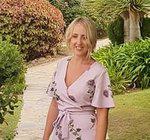 Updated by Laura Curran
We're ready to start building your branded app - yay! 🎉 To get us started, we need your basic design requirements for example, what colour do you want your app?
Here's what we need:
SVG format logo
App Icon (make sure you follow these guidelines here)
Core gradient / app primary colour
Please email these to your Project Manager. The sooner you send these over, the sooner we can get started on your app!