Your notifications and activity
Updated by Emily Houghton
There is a lot you can do in a Padoq app: create posts, comment on posts, handle payments, react to someone else's post, choose events to attend, report issues, privately chat to other people, etc. There are 2 parts of the app that are particularly useful to keep track of what's going on: Notifications and Activity.
Push notifications
You can choose how you want to be notified of things on your phone in 2 ways:
By going to a group you're a member of, selecting Settings and then Notifications. There, you can switch notifications from that group on or off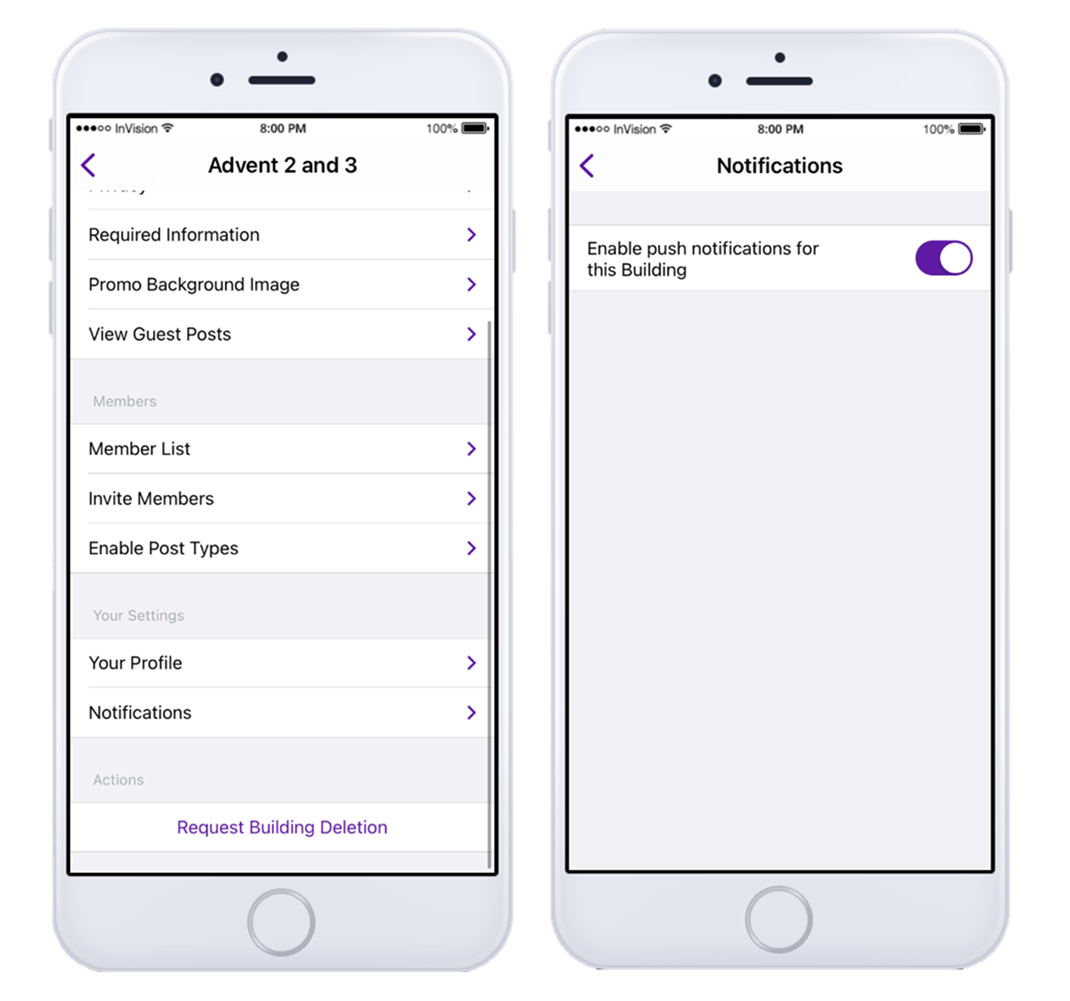 By going to your phone's notification settings. This allows you to update your notification settings for the app overall
Android
Important: Settings can vary by phone. For more info, contact your device manufacturer.
Change notifications for your phone
Open your phone's Settings app.
Tap Notifications > Notifications on the lock screen.
Choose your phone's notification defaults:

Show conversation, default and silent
Hide silent conversations and notifications
Don't show any notifications

To update more notification preferences, under 'General', turn notifications on or off:

Hide silent notifications in status bar
Allow notification snoozing
Notification dot on app icon
Enhanced notifications
Turn notifications on or off for specific apps
In your settings app

Open your phone's Settings app.
Tap Notifications > App settings.
Under 'Most recent', find apps that recently sent you notifications.

To find more apps, in the drop-down menu, tap All apps.

Tap the app.
Turn the app's notifications on or off.

You can turn off all notifications for a listed app.
To pick specific categories of notifications, tap the app's name.
Tip: If you don't see 'Recently sent', you're using an older Android version. Instead, tap App notifications and tap an app. You can turn notifications, notification dots and notification categories on or off. If an app has categories, you can tap a category for more options.
On a notification
To find your notifications, from the top of your phone screen, swipe down.
Touch and hold the notification, and then tap settings 
Choose your settings:

To turn off all notifications, turn off All notifications. 
Turn on or off notifications that you want to receive.
To allow notification dots, turn on Allow notification dot.
iOS
Manage notifications
Swipe left over an alert or group of alerts.
Tap Options, then select from these options:

Mute for 1 Hour
Mute for Today
View Settings
Turn Off
You can also tap View Settings to change your alert styles or alert settings for a specific app.
Turn off notifications for specific apps
Go to Settings > Notifications.
Select an app.
Select Notifications
Edit your notification settings for that app using the toggles
In-app notifications
These are under the notifications bell at the top of your app. If you tap it, you'll see all your latest notifications: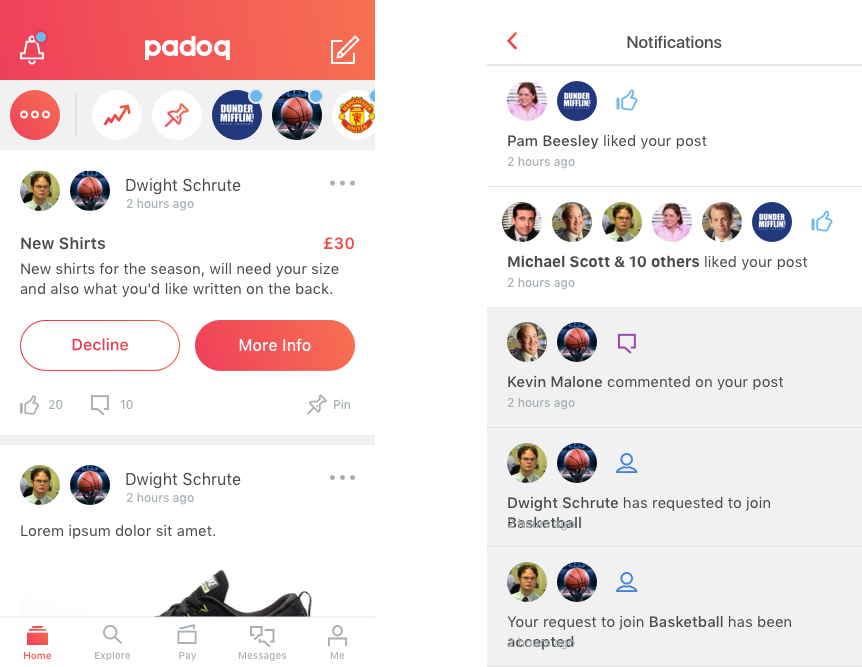 Activity
Head to Me and then select the Activity tab at the top. This view will show you all your recent activity. If you only want to see your own posts, you can tap the My Posts icon right next to Activity.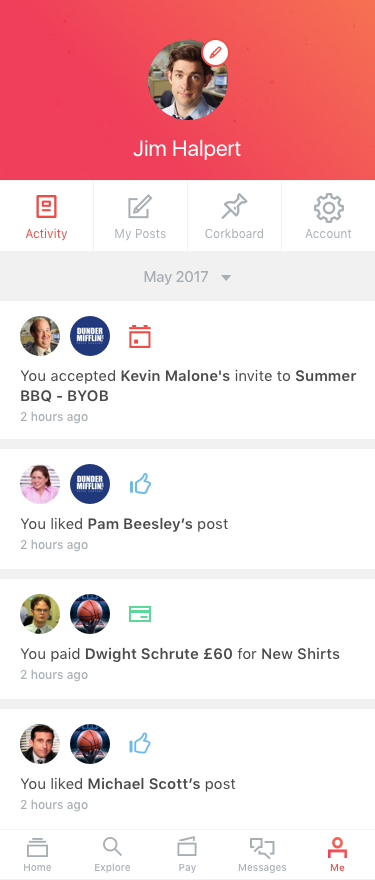 Home screen badge notifications
Badge notifications appear on the app icon on your mobile device home screen.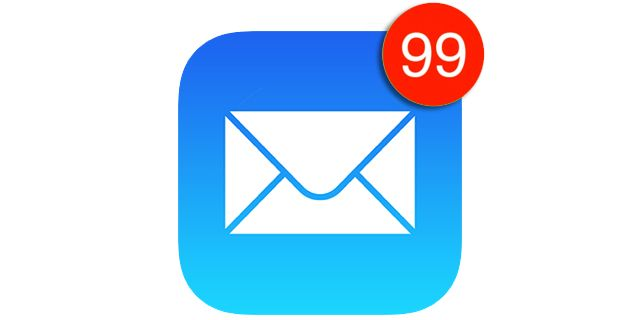 You can clear your badge alerts by opening the app, viewing your new notifications - these may be under the in-app notifications bell or within your Chats area - and then closing the app.
Occasionally, badge alerts will persist even when you have addressed all of the new notifications within your app. This issue can have numerous causes in Android and iOS devices but can be cleared in the following ways.
Android
General notifications settings
Go to your phone settings
Go to Notifications
Toggle the App icon badges off and then back on again
Close settings
When you next receive a notification to your apps, check whether the badge alert disappears after checking the notification within the app.
Clearing the cached files for the app
Go to your phone settings
Scroll down and select Apps
Select the app you need
Select Storage
Select Clear cache and Select Clear data
Select OK to complete
There may also be specific methods to clear cache settings for your particular phone make/model so it's valuable to research this to help you clear your badge alerts quickly and easily.
iOS
App notifications settings
Go to your phone Settings
Scroll down and select the app you need
Select Notifications
Toggle the badge app icon off, go back to your home screen, then go back to Settings and toggle badge app icon back on
Go back to the home screen and check to see if the badge alert has been cleared
You can also leave the badge notifications turned off if this is preferred.
Update the app
Go to the App store app
Select Updates OR your account icon (top right)
Scroll and select Update all
Check to see if the badge alert has been cleared
Forced close of the app
Double tap the home button (or swipe up from the bottom of the screen from iPhone X onwards) and force close the app
Go back to your home screen and re-open the app
Go back to the home screen and check to see if the badge alert has been cleared
Delete or offload and reinstall the app
Go to your phone Settings
Scroll down and select General
Select iPhone Storage
Scroll down to select the app you need
Select Offload App or Delete App
Open the App Store app
Search the app you need or go to My Purchases
Reinstall the app
Reboot the phone
Power down your phone or restart
Once powered up, check to see if the badge alert has been cleared