Setting up a SendGrid account
Setting up a SendGrid account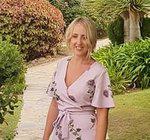 Updated by Laura Curran
What is SendGrid?
SendGrid is a cloud-based SMTP provider that allows you to send email without having to maintain email servers. SendGrid manages all of the technical details, from scaling the infrastructure to ISP outreach and reputation monitoring to whitelist services and real time analytics.
How to setup your SendGrid account
Go to: https://sendgrid.com/pricing/

It is free for those who will be sending no more than 100 emails per day.

Press Start for free
Sign up with the email address you want to send your email from e.g. verify@padoq.com

You will need to verify this email address, so make sure you have access to it.

Press Create Account
Fill in the additional details
Press Get Started
Create a Sender Identity
Once you've created your account, you will be taken to a dashboard. On the dashboard main screen, you will have the option to create a sender identity. Please follow these steps:
Press Create a Single Sender
Fill in your details

The From Name needs to be same as what you registered the account with e.g. verify@padoq.com

Press Create
You should now receive an email to verify your sender identity. Please follow the steps on the email.
Once verified, press Return to Single Sender Verification
Press Let's do it! at the top of the screen in the green bar
Send your First Email
To set this up, please follow these steps:
Press Start under Integrate using our Web API or SMTP Relay
Press Choose under SMTP Relay
Enter a label for the API Key and press Create Key

This label can be anything such as Production API Key

You will then be given a code. Make sure to make a copy of this!

You will need to provide Padoq with this code.

Please also copy the information that you are given in part 2

You will also need to share this with Padoq

Tick: I've updated my settings and press Next: Verify Integration
We will take over at this point.
Please email support@padoq.com with the details you were provided above.
Add a Teammate
To add us in so we can setup the final steps, please follow these steps:
Under Settings > Press Teammates
Press Add Teammate
Add ops@padoq.com and give us Admin access