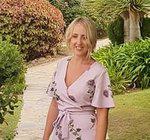 Updated by Laura Curran
Ready to create an event on your Powered by Padoq app? 📅 Here's our tips on how to create an event and make your event stand out.
Note: Creating events is for admins of the group only.
How to create an event post
Go to your group and select the create post icon 📝
Select + then Plan Event if you are on iOS or
Press Event if you are on Android
Add your event description and title

Tip 1: Choose a short, clear name that represents your event
A long name for your title can get cut off on mobile experiences. Don't bother putting location and date in the title as those details are already captured in other fields.

Add your event location, date and time

Tip 2: Try and be specific on your location and date
This is likely to get more engagement. You can toggle on and off if it is an All Day event or if it is for a specific time e.g. between 13:00 and 14:00
You can set a cap on attendees
As well as add payments so these can be pre-collected before they attend the event
Setting up an event post with add the event to your group calendar to make it easy for your members to see.