Setting up Apple Developer Account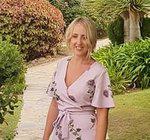 Updated by Laura Curran
Before we can get started on building your exciting app, we need to get the boring admin out of the way! 🥱 First things first, you need to create an Apple Developer account (and a Google Developer account, but lets get Apple out of the way first).
How do I create an Apple Developer Account?
Note: If you have an existing Apple ID that you are choosing to use, you can skip section. However, you may decide to set up new Apple ID for your organisation's app, in which case, follow the steps below.
Creating an account is easy if you follow our steps:
Click Account in the top right corner
Click 'Do not have an Apple ID? Create yours now'
You'll be asked to fill out the following:
First Name
Last Name
Country/Region
Date of Birth
Email
Password
3 Security Questions
Complete the CAPTCHA
Press Next
You will be emailed a verification code
Once you receive your code enter the code into the code into the pop up box requiring it
How do I enroll into the Apple Developer program?
Note: If you have an existing Apple ID that has already been enrolled into the Apple Developer program then you can skip this stage.
Apple requires two factor authentication to enroll you account into the Apple Developer program.
You need to make sure you have access to an iPhone, iPad, or Mac device.
After you've created your Apple ID and setup two factor authentication, you need to enroll into the developer program by following these steps:
Click Start Your Enrollment at the bottom of the page
Sign in using your Apple ID
Fill in your details
Select your entity type as Company / Organisation
Fill out your company information by following Apple's instructions
You'll be asked to add your DUNS number

Note: For more information on a DUNS number,

see here

.

Requesting a DUNS number is free, but it can take up to 7 business days.

Enter the CAPTCHA and Continue

Note: Once you've completed the process above, your application will be submitted to the Apple team for approval. This usually takes around 48 hours.

Note: A signing authority needs to approve the individual registering an account. An email will be sent to the director of your company to validate the individual is able to continue the process.

Complete $99 USD payment for the developer program
Invite Padoq to your Developer Team
In order for Padoq to submit an app on your behalf, we need to be added as an admin to your developer team.
Sign in to https://developer.apple.com 
Click Account in the top right corner
On the right side, select App Store Connect
Select Users and Roles
Select + next to Users in the left hand side.
Enter:

First Name: Padoq
Last Name: Limited
Email: support@padoq.com

Let us know when you've added us by updating your Project Manager and they will ask you to complete a document with your details