Setting up Apple Developer Account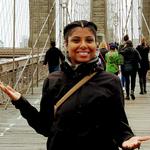 Updated by Kate Santo
While we start building your exciting app, you have an important role to play preparing the spaces where your app will live. One of the most important tasks for you is setting up your Apple Developer Account.
Your app will come in 3 versions: one for iPhones, one for Android phones and one for the web. Users with an iPhone use Apple's App Store to download all their apps, including yours. So you need an account there where your app can be stored and managed from. That account will be your Apple Developer Account.
We can help you with storing and managing your app with Apple, but the account is yours. We just need access to it.
Creating an Apple Developer Account is done in 2 steps: creating an Apple ID and then joining the Apple Developer program. Both steps can take days to complete - yes, you read that correctly: days! So it's important to do it as soon as you can to make sure everything is ready for your brand new app.
If you already have an Apple ID in the Apple Developer program, you may want to use it for your organisation's app. If so, all you need to do is add us to your account.
If you don't have an Apple ID in the Apple Developer program keep on reading to see how to set that up. And then add us to your account.
How to create an Apple ID
Creating an Apple ID is the first and simplest part of the process to create your Apple Developer Account:
Click Account in the top right corner
Click 'Do not have an Apple ID? Create yours now'
Fill out the details and follow the instructions
You will be emailed a verification code
Enter the code into the pop up box asking you for it
How to enrol into the Apple Developer program
After creating your Apple ID, there is a second part of the process that needs to be completed. Enrolling into the Apple Developer program means that you can use all of Apple's technology and you can distribute your app using the App Store. So if your organisation isn't in the Apple Developer program, your users simply won't be able to download and use your app.
The membership for this is $99 USD per year.
Before you start, there are 3 important things to bear in mind:
There is a part of the process where Apple will contact you to verify your organisation's identity, so it's important that the person setting up the account adds the correct contact details and is available throughout the process 🤗
Some of Apple's emails sometimes go into your junk or spam folder. So once you've completed the relevant steps, keep an eye on that folder 👀
Apple requires two-factor authentication to enrol you account into the Apple Developer program. This means that you need to make sure you have access to an iPhone, iPad, or Mac device to complete the process 📱🍏 🔑
With that in mind, here's how you can enrol into the Apple Developer program:
Click Get started with enrollment
Read the information there, especially the note about two-factor authentication
Click Start Your Enrollment at the bottom of the page
Sign in using your Apple ID
Fill in your details
Select your entity type as Company / Organisation
Fill out your company information by following Apple's instructions
You'll be asked to add your DUNS number. You may already have one. If you don't, you can request one for free. It can take up to 7 business days for the number to be sent to you though. So it's important to request it as soon as you can. Read more about it here
Enter the CAPTCHA and Continue
Complete $99 USD payment for the developer program
Once you've completed this process, your application will be submitted to the Apple team for approval. This usually takes around 48 hours. As part of the approval process, Apple will email the director of your company. This is for them to validate that the person who has completed the form is indeed a member of the organisation. Ask your director to keep an eye on their spam folder in case the email from Apple ends up there.
Invite Padoq to your Developer Team
In order for Padoq to submit an app on your behalf, we need to be added as an admin to your developer team:
Sign in to https://appstoreconnect.apple.com/
Click users and access
Press the + symbol at the top of your list of users
Add Padoq and give us Admin access under Roles:

First Name: Padoq
Last Name: Limited
Email: alexroberts@padoq.com

Let your Project Manager know when you've added us so we can move forward