How to Submit Your App to the App Store
How to Submit Your App to the App Store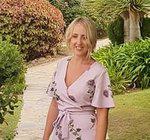 Updated by Laura Curran
Submitting an app to the App Store isn't as simple as pushing a launch button, but it's not as complicated as it may seem either. This step-by-step guide will help you to submit and release your app on the App Store for your iOS users.
Before we get started, make sure to check the following:
Ensure you have an app!
Check you're already enrolled in the Apple Developer Program
Make sure your app follows Apple's App Review and Human Interface Guidelines
Submit your app for review
 Scroll to the "Build" section in your app's App Store Connect record.
Click on "Select a build before you submit your app."
Choose the build that you uploaded through Xcode
Click Done in the bottom right-hand corner
Then Save in the top-right hand corner
And click Submit for Review
Finally, answer the Export Compliance, Content Rights, and Advertising Identifier questions
Click Submit
Your app's status is now "Waiting For Review".
Check on the status of your app
 In App Store Connect, select Activity in the top horizontal menu, then App Store Versions in the left-hand panel.
How long does it take to get App Store approval?
In most cases, it takes about one to three days to receive approval, and it can take up to 24 hours for your app to appear in the App Store after approval. Check current average app store review times here.
You'll receive e-mail notifications at each stage. Read more about each status here.
If you're on a tight timeline and need to align your release with a specific event or if you need to release a new version with an urgent bug fix, you can request an expedited review.
If your app is rejected
You'll have to make the necessary fixes before you can submit your app again for review. Use the Resolution Center in App Store Connect to communicate with Apple about any questions you may have. You can also escalate the issue and submit an appeal if you believe your app was wrongly rejected.
One of the most common reasons for rejections from the Apple App Store is performance. Make sure that your app is complete and that you've tested it thoroughly and fixed all bugs.
If your app is approved
Congratulations! You're now on the App Store. You can view downloads, sales, ratings, and reviews directly in App Store Connect.