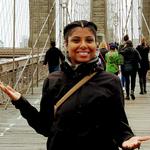 Updated by Kate Santo
This document is an overview of the Padoq platform. You will find out what it is, what are the APIs that make it work and what are the third-party tools that make it great.
What is the Padoq platform
At Padoq, we build apps on an existing, highly functional and fully tested platform. Padoq apps can be delivered as a trio: As well as native iOS and Android apps, users gain access to functionality through a web platform. If a client only needs 1 or 2 of the apps, this is also possible.
Users are able to create a profile when they onboard one of our apps. Although different client apps vary, users can find and join groups (also called padoqs). Users can also create groups and manage them.
Users can find groups through the explore function, found in the app menus. Groups themselves are made up of menus and feeds. And they thrive on posts that the users create and react to.
Notifications and activities help users keep track of posts that are important. They also help manage things like requests to join a group.
API collections
Our platform is organised in 6 API collections. Those collections interact to allow all of the functionality mentioned above and more:
| | |
| --- | --- |
| | The endpoints you will find here allow users to onboard the app. And they allow the app to create and manage access tokens, privileges, overall permissions and app menus, which drive user engagement. |
| | This is where apps can access posts, media and personas (a persona is the representation of a user within a group). |
| | This is the API for accessing home feeds, activities and notifications. |
| | Here's the collection of endpoints used for accessing and managing user wallets and payments. Payments are done through third party integrations (Global Payments and MangoPay). These endpoints manage the communication between these integrations and our platform. |
| | This is the API that allows actions that require enhanced privileges. These actions are typically those that an admin or superuser can do: create a user, create and manage categories and menus for the whole app, update the email address where app feedback is sent, etc. |
| | This is the collection that manages inventory and templates. Inventory and templates make up forms, which allow users to do things like report issues. Since forms are types of posts, these endpoints actually belong in the Resource API. But this Template and Inventory collection just makes it easier to find the endpoints that are relevant to access and manage forms. |
Third-party integrations
The Padoq API works with some third party systems that unlock several benefits.
| | |
| --- | --- |
| Branch | Branch is the industry-leading mobile measurement and deep linking platform. It helps mobile apps grow with deep links that power referral systems, sharing links and invites with full attribution and analytics. |
| Firebase | Firebase is Google's mobile application development platform that helps you build, improve, and grow your app with functionality like analytics, databases, messaging and crash reporting. |
| Giphy | Giphy is an online database and search engine that allows users to search for and share short looping videos with no sound, that resemble animated GIF files. |
| Twilio | Twilio powers the future of business communications. Enabling phones, VoIP, and messaging to be embedded into web, desktop, and mobile software |
| Auth0 | Solves the most complex and large-scale identity use cases for global enterprises with our extensible and easy-to-integrate platform, securing billions of logins every year. |
| Bugbattle | Your affordable and easy-to-use bug reporting tool |
| Instabug | Instabug empowers mobile teams to release with confidence through the comprehensive bug and crash reports, real-time surveys and user feedback. |
| Salesforce | Salesforce is a customer relationship management (CRM) solution that brings companies and customers together. It's one integrated CRM platform that gives all your departments — including marketing, sales, commerce, and service — a single, shared view of every customer. |
| Other integrations | Padoq can integrate with a customer's existing IT solutions, connecting their applications to their mobile apps. |
The Padoq platform at a glance