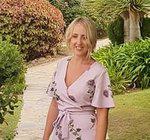 Updated by Laura Curran
If you're a social butterfly 🦋, you're going to find your personal calendar very handy! It displays all the events that you have confirmed you're attending, any reminders you have set up in corkboard, and any posts you have pinned to your corkboard with a date attached (see more about corkboards here).
By selecting a date in the calendar, the lists of events, reminders and posts attached to that date are then displayed. Selecting one will take you to the original post.
To view your personal calendar:
Go to the Me page by selecting Me on the homepage menu
Select the calendar icon on the right-hand side of your profile image