Setting up a merchant account
Setting up a merchant account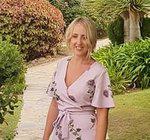 Updated by Laura Curran
The basic process is the same for all merchants but can change slightly depending on the vertical and business type.
Merchant onboarding information requirements
To activate a merchant, we must gather the following information, this allows us the verify the merchant and that that the funds are deposited into the correct account with the correct beneficiaries.
Company information that we need to know.
Registered company name, address and company registration number
Trading address if different from the registered address
Company website, email address and main telephone number
List of directors (if there are more than one)
List of shareholders/owners which hold above 25% shares. To include name, home address and date of birth (if there are more than one)
Transaction information
What are they taking payments for? For example a Golf club could be taking payments for bar/subscriptions/pro shop/weddings
Annual total business turnover
Estimated transaction turnover annually
Min/Max and average transaction amounts
Any prepayment for goods being ordered in advance and how long until delivery
Required documents:
Proof of ID and home address (proof of ID and address not required for businesses transacting under 300K per annum via card):
For each shareholder/owner who owns above 25% we require
A copy of either a photo driving licence or passport (must be in date)
Utility bill within last 6 months for home address
For proof of Banking (all merchants):
A legible VOID Cheque or front sheet of statement which has the sort code, account number and account holders name.
Copy of accounts (if not published on companies house)