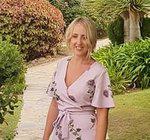 Updated by Laura Curran
How do I reset my password?
Can't remember your password or struggling to log in? Don't worry—we've all been there!  🙈
To reset your password, you have a couple of options ...
Do you know your password?
Assuming you are logged into the app ...
Click Me
Click Account
Press Reset Password
Type in your Current Password and New Password
Confirm by pressing Reset Password
Forgotten your password?
Assuming you are not logged in the app (as you've forgot your password) ...
Open up the app
Under the sign in details, click Forgotten password? Click here
Enter your email address or phone number (whichever you used to sign up with)
Press Reset Password
You will be sent an email or text link
Password links expire after 15 minutes. If you miss the 15 minute window, please try again.
If you are unable to reset your password, it's likely that your account has been locked out due to too many unsuccessful password attempts. Please email support@padoq.com to unlock your account.