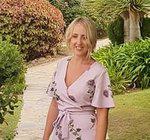 Updated by Laura Curran
We'll be super sad if you decide to delete your group 😭 ... unless you're deleting your group to create an even better one! But if you need to delete your group for any reason, here's how you do it:
Go to your group page and select About
At the bottom of the screen there is the option to Delete this Padoq
You'll then be prompted with "Are you sure?" - confirm Delete
Your request will then go to the Padoq team to authorise. Once deleted, you will no longer be able to access the group and all activities and posts will be deleted.
Please allow up to 7 days for deletion confirmation.