Managing and deleting your group
Managing and deleting your group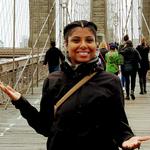 Updated by Kate Santo
When you create a group, you automatically become the group admin. And there is a lot you can do as an admin! Find out more in this guide.
If you'd like to find out how to manage members in your group, check out Managing group members.
Updating group settings
If you need to change or update your group settings for any reason, you can do so via your group page.
You may also need to get in contact with your Customer Success Manager, as not all settings can be easily changed.
Go to your group and select Settings
On mobile, you have the option to update the following ...

Padoq Information: This lets you change the group's name, description, colour and interests
Documents: This lets you add files to your group so your members can easily access them
Required Information: This allows you add additional questions
Member Permitted Posts on Android / Enable Post Types on iPhones: You can choose if your members can create events, polls and surveys
If you are using an iPhone, you can also change the Privacy settings for your group. There are two privacy settings for Padoq groups: Public and Secret. Find out more about privacy levels in our guide

On web, you have the option to update all of the above, plus:

Tags
Adding tags to your group is an easy way to organise your posts so your members can filter which posts they want to see. This is done so using a #. Find out more about tags in our guide
Privacy level
Find out more about privacy levels in our guide
Group's display

On the web platform, go to Manage > Super Admin and select your group
Open the Settings tab
There is a list of Padoq menu display options
You can tick or untick each of those options and each will reflect on your group straightaway

Examples

- If your group doesn't really have events or makes use of the calendar, you can tick Hide calendar to remove it from the group
- If you'd like to protect the privacy of your members beyond the already secure standard, you can tick Hide member list, so members can't see the nicknames of the other members in the group
- If you prefer that members don't create posts, you can tick Hide create post
Deleting your group
We'll be super sad if you decide to delete your group 😭 ... unless you're deleting your group to create an even better one! But if you need to delete your group for any reason, here's how you do it:
Go to your group page and select Settings
At the bottom of the screen there is the option to Delete this Padoq
You'll then be prompted with "Are you sure?" - confirm Delete
Your request will then go to the app's admin to authorise. Once deleted, you will no longer be able to access the group and all activities and posts will be deleted.
Please allow up to 7 days for deletion confirmation.