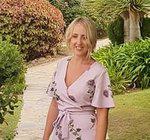 Updated by Laura Curran
This is it: you're ready to create a group. The exciting moment when your community of members, users and fans, flickers into existence. ✨ A day to remember!
When you create a group, you'll become the group admin. However, you can add more admins and remove yourself if required.
Press My Padoqs from the homefeed menu
You'll then be presented with the option to Create Padoq
Add a display name, description and upload an icon for your group
Choose your group type (see here for more information)
Add a location (this helps users find groups near to them)
Choose a colour scheme for your group
Add interests to your group (this also helps users find groups in the explore screen)
Add a minimum age (users under the minimum age will not be allowed entry into your group)
Choose the privacy level between: Public and Secret (see here for more information)
Choose if you would like to approve membership requests
Add required information. Members will be required to answer these questions to join your group. For example, you may want to know their First Name.
Review and edit your choices. Accept the T&Cs for being an admin.
Then select Create Padoq.
You will then be asked to create your member profile.