How do I Report an Issue?
How do I Report an Issue?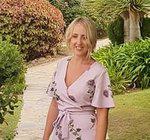 Updated by Laura Curran
You can report bugs 🐜 and give feedback directly in the Padoq app. Learn how to use in-app support from the Account menu and how to Bug Battle!
Give feedback in Settings
You can report a bug or send feedback from the Account menu in the Padoq app.
Tap Me in the homefeed menu and Account ⚙️ to open the menu
Scroll down and tap Send Feedback
Type in your feedback
Submit by pressing Send Feedback
If you are sending feedback about a bug, please add as much information as you can such as what device you are using and what you did to see the bug. This helps us fix issues faster 🐜
Or if you would like to make some suggestions to improve the app, we would be grateful to hear your feedback.
Shake to Report
Shake to report using our Bug Battle tool is a fast and easy way to tell us about a bug or give feedback.
Currently only available on Android devices, you can shake your device and a menu will appear so you can submit a bug. Go on ... shake it, shake it, shake it, shake it like a Polaroid picture 📷
Shake your phone when in the app (only on Android)
A new menu will appear including a screenshot of your device
You an option to draw on your screenshot to show where the issue is
Press Next
Enter your email and describe the problem
Press Send