What is a Powered by Padoq App?
What is a Powered by Padoq App?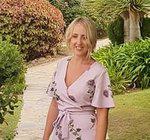 Updated by Laura Curran
Padoq is an innovative tech platform that allows clients of all shapes and sizes to engage, organise and monetise via their own branded app. Extremely customisable, a powered by Padoq app has the potential to suit all organisations from various sectors.
Why Padoq?
Own Your Audience
Own your own digital world: access phenomenal, customisable functionality. Seamlessly integrate with your systems to manage, develop, protect and maximise your brands, fans, communities and processes.
Digital Chassis
Enjoy evergreen leading-edge excellence: our App Development Software as a Service license model automatically delivers continual upgrades and powerful ongoing innovation: our expert software and digital development team drives your success.
Evergreen App
The native app you've dreamt of at a cost that will amaze: buying an app or building in-house can cost a fortune, both upfront and in ongoing maintenance. Padoq does all the heavy lifting for you, focusing you on new opportunities and possibilities.