The Super Admin Dashboard
The Super Admin Dashboard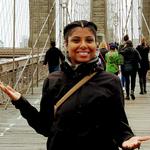 Updated by Kate Santo
You can access the Super Admin Dashboard by heading to the web app > Manage > Super Admin > Pick your padoq > Dashboard.
The Super Admin Dashboard is closely linked to forms. Forms are the tool that allows you to collect information from your users. A good example is issue reporting: for property apps, when a tenant has an issue on their flat, they can report it through the app. Those reports are collected through a form and then added to the Dashboard.
Read more about forms in our Padoq forms guide.
Although there are other tabs within the Super Admin page, this guide is about the first tab: the Dashboard.
The Dashboard
One of the key strengths of forms is the reporting side of it. In the report issue example we used above, the Super Admin page gives you visibility of every response to any of your templates in relation to any of your items. So you can see things like how many issues were reported in the previous week/month.
You will find the reports in the main Super Admin page, called Dashboard. This Dashboard gives you a summary of key numbers at the top: overdue tickets and reported issues this week. Then, if you keep going down, you will find filters to see only open or only closed issues, issues from a particular month... Or you can search for specific items with the search box.
What's great about the report is that you can export it (in full or filtered) into a CSV file, like an Excel file. This might make it easier to share with colleagues or to manipulate in different ways. You could create graphs telling your team what's the month where you typically get more issues reported, what's the average time it takes to fix an issue or how often you receive reports for a category of particular interest to you.