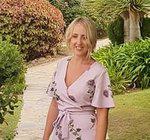 Updated by Laura Curran
The Explore screen is where you'll be able to ... well, explore! 🧭 And find groups you want to join by either typing in the search bar or browsing interests.
Note: Not all Powered by Padoq apps will allow you to browse by interests. Instead, some of them will have categories relevant to the app's topic. Interests and categories work the same way, so you can discover new groups 🔎 and connect with others easily.
You can find the Explore screen on the Home page or the side menu of your app
In Explore, you'll see all of the public groups you can join. Some groups might be private. This means that they won't appear in Explore. An existing member of the group will need to send you an invitation to join
When you find a group you'd like to join, simply tap Join
You might find that some groups ask you to answer a question or two before you join. This information is private: only the admin of the group can see it. And they are aimed at gathering information that is relevant for the group. Here's an example:

If you join a group that organises local five-a-side football matches ⚽, you might be asked which part of the city you live in so the admin can share information or matches that might be more relevant to you.
So go ahead and explore away! What will you find today?