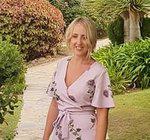 Updated by Laura Curran
Your group calendar helps you and your members stay organised and up to date with events. For members, it will display all events that you're invited to, whether or not you have confirmed or declined.
Want to know what's going on on a particular date? Simply select the date in the calendar and the list of events occurring that day will be displayed. Selecting an event in the calendar will take you to the original event post for more details.
To view the group calendar:
Go to the group page
Select Calendar