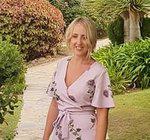 Updated by Laura Curran
The corkboard allows you to save or 'pin' 📌 posts that you want to keep. You can then add notes or reminders to these posts.
How to pin a post
You will find a 📌 pin at the bottom right corner of every post. Pressing the pin will pin to your corkboard. Pressing it again will unpin. Any event that you confirm attendance at will automatically be pinned to your corkboard.
How to find your corkboard
 Go to the Me page by selecting Me on the homefeed menu
Select Corkboard
You can choose to see pins from all groups by selecting All Padoqs or you can select to see pins from specific groups