The Pinboard: pins, notes and reminders
The Pinboard: pins, notes and reminders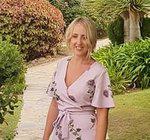 Updated by Laura Curran
The Pinboard (otherwise known as the Corkboard) allows you to save or 'pin' 📌 posts that you want to keep. You can also add notes or reminders.
For example, you can save or pin a recipe to your Pinboard so you can find it easily. Or you can create a note with the list of things you need to buy for your next craft session. Or you could even set a reminder to send out the latest fitness session in your group 🔔.
How to find your
Pinboard
Select Me or My Profile or My Activity in your app
Select Pinboard -or Corkboard, depending on which app you're in!
You can choose to see pins from all groups by selecting All Padoqs or you can select to see pins from specific groups
How to pin a post
You will find a 📌 pin at the bottom right corner of every post. Tapping the pin will save the post to your Pinboard. Tapping it again will unpin the post. Any event that you confirm attendance at will automatically be pinned to your Pinboard too.
How to create notes and reminders
Head to your Pinboard
Select the Add Note icon in the top right of your screen

In some apps, you may have the option of picking whether to write a note or set a reminder on this step

You can assign your note to one of your groups by selecting the icon at the top of the screen and then selecting a group
Add in your note and then select Add note
If you are setting a reminder, select the date and time that you would like this reminder to occur and then select Add reminder

At the time and date you set for your reminder, you should receive a notification to let you know it's time to go! ⏰
How to edit and delete notes and reminders
You can edit your notes and reminders by going back to your Pinboard, selecting the note and updating it. Save your changes by selecting Update note or Update reminder
You can delete your notes and reminders by going back to your Pinboard and tapping the Remove icon at the bottom of the note